People have got all sorts of strange ideas about shared ownership.
From having fears that you will be forced to live with a complete stranger, to having little or no say on which property you buy, there are lots of things people tend to worry about.
However, Homefocus is here to separate the myths from the facts to help you find out more about how shared ownership could work for you.
Shared ownership homes are just tiny starter flats
Some of them may be starter homes, but they're not tiny... You can expect the same standards of space, storage and eco-efficiency as in any typical new-build, so you're not going to lose out.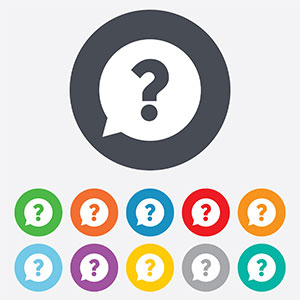 It must be cheaper to rent THAN BUY!
Really? We think that if you can put a deposit together (at only 5% of the share you re buying), then shared ownership can work out less per month than renting privately.
Most people earn too much to qualify
Shared ownership is designed for first-time buyers, specifically those that can't stretch to buying the home they need without a little leg up on the ladder. So you'll need to earn enough to cover a mortgage and other household outgoings.
You need huge savings
You will need to have enough to cover legal fees, removal costs and of course, a deposit. That's the case when buying any home. But with shared ownership, the deposit you need is only 5% of the price of the share you'll be buying – not the full price of the home.
It's hard to get a mortgage LIKE THIS
It's no harder to get a mortgage for a shared ownership property than it is for any other. Not every lender offers shared ownership mortgages, but if you have a good credit rating and use a specialist mortgage advisor (SMA), then you should be fine.
Paying rent and a mortgage – it must be more expensive?
Not really, that's why we refer to it as affordable home ownership! If you buy through shared ownership you'll have a mortgage on the share you buy, and pay a subsidised rent on the share you don't, so it generally works out less per month than renting privately, and definitely less than buying the full 100% of your home.
Do you have to share a home with someone?
No, not unless you want to! Plenty of people do buy their shared ownership home with a friend and there's no reason why you can't bring in a lodger to live there with you. But it's the ownership you share with the housing association, not the living space.
There's loads of repetitive form filling
Not necessarily: and remember, the result is being able to find a home of your own. Outside of London, you will have to register with a Help to Buy agent and this means you won't have to track down and register with every housing association in your area.
In London, things are a bit different, less centralised.
And many mortgage companies or financial advisers offer online forms to make the process even more convenient, avoiding physical paperwork and postage delays.
You're told how much you can afford and what share to buy
But that's a good thing! The Homes England assessment which you will be guided through is based on affordability, so you don't overstretch yourself financially and try to borrow more than you can pay back.
You have to live or work in the AREA you want TO MOVE TO
That's no longer the case in every area! There may well be a pecking order for certain properties, but any first-time buyer within the earnings threshold may be able to apply for shared ownership.
It's too complicated
Buying any property is complicated. That's why there's a whole industry of conveyancing solicitors and SMAs. Fortunately, some specialise in shared ownership transactions.
it's hard to sell when you want to move
Shared ownership reflects the market. When the market is good, it's good for all properties but when it's not great it's not great for shared ownership too. The one difference is that your housing association will have the first opportunity to find you a buyer. When the market is good, they'll have a ready-made list of those people wanting to apply, and in difficult times they will let you open up your sale to estate agents after a few weeks.