More and more people are now relying on private rental accommodation, with perhaps one in five of all homes rented from private landlords, that's double the number from 10 years ago. Perhaps in response, the Government has introduced plans to alleviate the private renter's greatest fear, that they might be evicted at the end of a six-month or 12-month agreement. The current law states that a renter can be evicted with just two months' notice and without the need for any justification on the part of the private landlord. So if the landlord wants to sell up or to live in the property themselves, then, up until now, there's been very little that the renter can do.

The Government's plans are good news for renters, but even with this greater sense of renter security there really isn't any substitute for owning your own front door, where you have the choice to let whoever you want over the threshold and paint it whatever colour you want. But not everyone wants to buy. Some renters don't want the financial commitment that comes with owning a property. Some don't want the cost of maintaining it and others cite flexibility –preferring the freedom to travel around.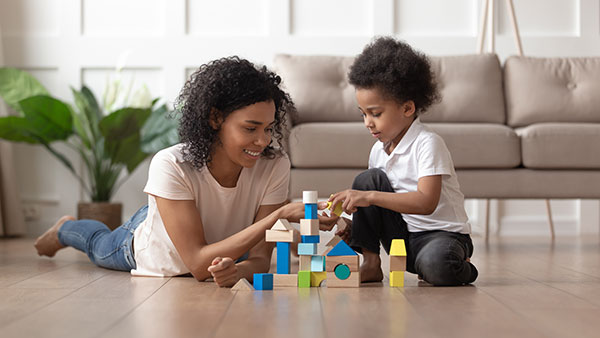 But what about those who do want to go on to buy their own home? After all home ownership is part of our national psyche, one of our collective ambitions. Despite the number of people that say they have no plans to buy, you only have to count up the number of TV programmes with "Homes" in the title to know that deep down, home ownership is for us. 

For many potential first time buyers, repaying a mortgage isn't an issue. In many instances owners will pay out less in mortgage repayments each month than they currently do in renting. Their challenge is to somehow put together enough of a deposit to get themselves onto the home ownership ladder. According to last year's English Housing Survey, the typical deposit paid by a first-time buyer was £44,635 and that's quite a challenge. Let's face it, if you save whilst living at home or you can't borrow from the bank of mum and dad, it's a problem. No wonder that there's a big chunk of renters with no plans to buy in their lifetime. 

So what's the alternative? How about shared ownership where you buy a portion of your home and rent the remainder from a housing association? Where you only need to find 5% of the value of your share as a deposit. And as time goes on you can, if you choose, increase your stake in your home buying more shares from the housing association and paying them less in rent until you own the property outright. It's not always easy – but then again nor is raising a deposit of around £45 grand and it isn't for everyone. But you'll be doing your dreams of being a homeowner a disservice if you don't take a look.

Jeffrey Gritzman was introduced to shared ownership in the year 2000 and liked this opportunity to get onto the home ownership ladder so much that he launched Homefocus magazine with the aim of explaining shared ownership to first time buyers; how it works, how to access it and how it can help people with ordinary incomes to become homeowners. Jeffrey retired from Homefocus in 2017 but still takes every opportunity to highlight affordable ways to get onto the home ownership ladder.