Smart home technology​ is fast becoming a necessity for modern living. Craig Foster, Managing Director of HomeServe Labs, on why first-time buyers need to be well connected…
With all the hype around smart home technology, it can often seem like a challenge for consumers to work out which devices on the market are actually worth their time and money. The challenge can be greater for first-time buyers, who are less likely to have the kind of disposable income available to invest in smart home technology which doesn't provide real-world benefit to their lives.
Fortunately, smart home technology isn't all about frivolous fads and fashions. There are a range of options for discerning homeowners who want to make the most out of increased connectivity. LeakBot, for example, is a smart leak alarm which monitors the home's plumbing system 24/7, detecting hidden leaks and alerting homeowners to them before they have the chance to cause chaos. Leaks in the home are becoming harder to spot due to the current trend for concealed plumbing in homes, and this concealment is a big problem. One slow, secreted leak can cause thousands of pounds worth of damage if left undetected – and that's before you consider both the financial cost and environmental impact of all that wasted water.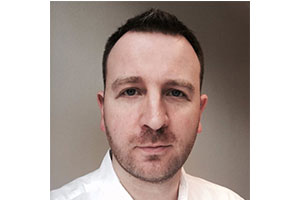 Savvy smart home technology​ investments
There are other savvy smart home technology investments to be made, too. They say you can't put a price on security, but there are plenty of reasonably-priced security cameras on the market which offer high-end features for the more budget-conscious buyer. One such example is the SmartCam from smart home insurance platform Neos, which has HD recording, night vision and cloud storage capabilities to give you the peace of mind of added protection whether you're at home or out and about.
First-time buyers are more likely to see a return on their investment in smart home technology when it operates not as an isolated device, but what is known as an integrated, end-to-end service system instead. This means providing a solution to a problem rather than just identifying the presence of an issue, such as the ability that LeakBot gives homeowners to call a professional technician at the touch of a button to find and fix a detected water leak. Ultimately, customers see the most real-world benefit from smart home technology which offers them practical functionality ahead of simple novelty value.
For more information on smart home technology, see leakbot.io