HOMEOWNERS PREPPING FOR WINTER NOW DESPITE HOTTEST SUMMER ON RECORD
It seems homeowners across the UK are already thinking about winter despite the recent stifling temperatures with a record number of people looking to replace their boiler this summer.
According to Boiler Guide, enquiries for new gas boiler installations have risen by 44.5% over the past three months when compared to May-July 2018 suggesting homeowners are now more savvy to the potential savings of getting their house in order while demand for heating engineers is lower. 
With temperatures reaching record highs across the UK last month many would think a new boiler would be the last thing on a homeowner's mind and this seasonal decline often sees heating engineers struggle for business. However, being prepared and making these repairs or installations during the summer can save hundreds of pounds for the exact same service due to lower demand.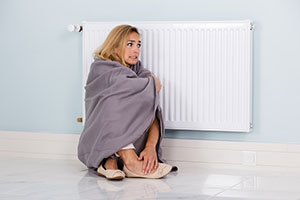 David Holmes, Founder of Boiler Guide, said:
"It's great to see that more UK homeowners are not waiting until winter to get their boilers replaced - we are all well aware of the high demands on repair people during the colder snaps of winter and the potential implications of a broken boiler.
"In some areas of the UK you can save up to £500 by replacing your boiler in August as opposed to November so it's worth speaking to a heating engineer in the summer if you're after a bargain. Due to lower demand for heating engineer services in the summer it really is a 'buyer's market' so make sure to shop around to get the best quote."
Andy Barr, Co-Founder of Alertr, adds:
"Getting household repairs done during the summer can save you a lot of money. It's best to have your boiler checked during the months you are less likely to use it, so that if anything does go wrong then you have time to get things fixed before the colder months hit. Wait until you need it and you'll likely face long queues and higher costs due to demand.
"It is also a good time to get your roof and guttering checked to ensure no leaks have sprung and you're not left with broken guttering or leaks when the rain comes in. It is also generally a lot nicer to do household repairs whilst the weather is pleasant, such as painting the house and garden fences."
According to George Charles at Money Saving Heroes, the summer is also a great time to focus on other repairs ahead of the colder winter weather's arrival in order to get a bargain, he said:
"Focus on repairing any faults in your roofing. Roof contractors probably peak for work during the autumn, allowing them to bump their prices. Getting these repairs done in the summer will save money because of more daylight hours. With roof contractors usually charge by the day there is more chance of the repairs being completed in a single day rather than over a couple of days during the darker months."
For more information about Boiler Guide, visit www.boilerguide.co.uk