Have you ever heard the words "shared ownership", or "Help to Buy" but always wondered exactly what people were talking about?
The world of affordable home ownership might seem like a complex one, particularly for first-time buyers, but here at HomeFocus we strive to cut through the jargon and tell you exactly what you need to know.
Thanks to the sky-high prices of homes and houses nationwide, people right across the country are being priced out of the open market, and add that to the extortionate cost of renting, it's no wonder that people are struggling to get a foot on the property ladder.
However, there are affordable home ownership schemes in place to help you buy your own home - and the key word there is affordable.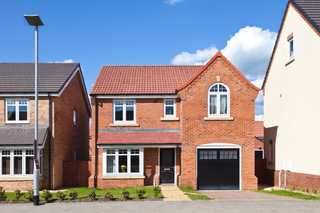 By working with experienced specialists, you will be able to work out exactly what you can afford each month, how much of a deposit you can save, and begin your journey to home ownership.
Time for change
Life in the city is the ultimate dream for some - the alluring buzz of the city streets and hum of the underground as commuters scurry their way to their high-powered jobs before returning home to their stylish pads with sushi and views to die for.
The reality can be quite different. City skylines are replaced with sky-high bills on the dodgy flat you rent with Greg - your slightly dubious flat mate who is waiting for you with an out-of-date pot noodle. Or perhaps you still live at home, returning each night with a brief nod to your parents before disappearing back to your childhood bedroom?
If this sounds vaguely familiar then it's time to escape. There is a whole world out there for you to enjoy and it's there for the taking, so grab your Oyster card and get out into wider world to find the dream home that is waiting for you.
How do I get there? 
So you've decided it's time to get out. You know where you want to be but you don't know how to get there. It's simple. Just like travelling, it's a matter of getting from A to B as easily, quickly and cost-effective as possible - and thankfully getting on the property ladder is easier than ever before with a number of Help to Buy schemes to help you on your way. Affordable home ownership schemes are available which means you may get your new home with a smaller deposit and a smaller mortgage than usual. In many cases, owning your own home can cost less than renting. 
What are the options?
There are a number of affordable ways to get on the property ladder, but which scheme is right for you?
Shared ownership
Also known as part buy/part rent. This works by allowing you to buy a share of your home and pay a subsidised rent on the remainder, which is owned by a housing association.
The share you buy can be anything from 25% to 75%, and you can continue to buy shares until you own 100% of the property. This is called staircasing.
You'll be expected to buy the largest share you can afford - but don't worry - the key word there is "afford" and you'll be able to discuss what is right for you.
And don't worry – you don't have to share your home with a stranger! When they hear the words "shared ownership", so many people automatically think they will have to share their home with someone else. However, a shared property is only split financially between you (the buyer) and one of the many housing associations, so rest assured you will be able to enjoy your new home in peace!
Help to Buy (equity loans) 
You own 100% of your home, but only have to cover a percentage of the cost initially with your mortgage and deposit (60% in London and 80% elsewhere in the country). You can defer the rest for a while as it's covered by an equity loan. There's nothing to pay on the equity loan for a few years, and the scheme you choose will determine whether you pay any interest after this and when you have to pay the loan back.
Save to Buy
There are two options offered by housing associations that will help and encourage you to save towards a deposit for a home. Rent to Buy will allow you to pay a reduced rent on the understanding that you will buy that specific home in due course.
Intermediate market rent will provide you with a reduced rent to save for a deposit to buy elsewhere.
What's the catch?
You may have already heard of these schemes but dismissed them as being for people with specific jobs or a different form of social housing. However, you couldn't be more wrong. This is real home ownership complete with all the responsibility and all the benefits that go with it.
Affordable home ownership is just that - the ticket to owning your own home packaged in a way you can afford. It is designed for a wide range of people who have previously been priced out of the market for any number of reasons.
Any first time buyer with a household income LESS than £80,000 outside London (or £90,000 in London) will be able to apply for shared ownership - and for Help to Buy the criteria is even wider.
You COULD be eligible for the scheme if...
You're a first time buyer
You've owned a home in the past but don't own one now
You need to buy a home of your own for the first time, for example after a relationship breakdown
You own your own home but it's far too small for your needs - for example you have two children in a one-bedroom flat and you can't afford to buy somewhere bigger
You can't otherwise afford to buy a suitable home in the area you need to live in
You're working even though it's not full time (you'll have to show that you earn enough to cover your housing and living costs though. And you might be able to count long-term benefits towards your income)
You've got a large chunk of money to put down (for example if you have equity from a previous home after a relationship split and use that towards buying your share outright. Again, you'll have to show you have enough coming in to cover your housing and living costs)
You're NOT eligible for shared ownership if...
You already own a home that you're living in and it's adequate for your needs
You can already afford to buy a suitable home of your own in your area
You're NOT eligible for any affordable home ownership scheme if...
You want to buy a property to rent out. Affordable home ownership funding is there to help people to buy a home, not to become a landlord
You already own a home and now want to help your adult child or children to get on the ladder. You can help them with their deposit BUT it's children who would have to apply and be eligible
CCJ's or bad credit rating make it unlikely that you can pass financial assessments and be eligible.
For more help and advice why not take a look at our latest issue