Homebuyers and sellers feeling stuck in the middle and seeking advice at this uncertain time can look to conveyancing experts to find out more about what the current COVID-19 crisis means for property purchases and sales.
With government guidelines setting restrictions on living in the UK at present, those looking to buy and sell homes may be experiencing confusion as to where they stand in terms of the conveyancing process.
The conveyancing experts at JMP Solicitors have compiled a handy guide of things to know at this time to help give those looking for clarification some peace of mind.
Head of residential conveyancing at JMP Solicitors, Jacqui Harley, said: "Following the prime minister's announcement on Monday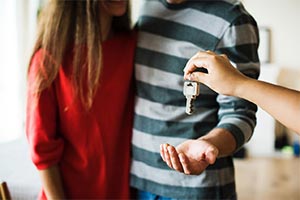 23 March, a government spokesperson said on 25 March; 'home buyers and renters should, as far as possible, delay moving to a new house while emergency measures are in place to fight coronavirus. If moving is unavoidable for contractual reasons and parties are unable to reach an agreement to delay, people must follow advice on social distancing to minimise the spread of the virus.
"Law institutions such as the SLC (Society of Construction Law), Law Society, CILEx and the Conveyancing Association issued new guidance on Monday 30 March, aligned with government advice that prioritises the health of individuals and the public. Here at JMP, we aim to provide insight and clarity to all those dealing with the conveyancing process, who are wondering what will happen to properties at this strange and uncertain time. We've compiled a list of simple and handy things to know to help settle the minds of homebuyers and sellers, and we are of course on hand at any point to provide advice and to talk through the process with you to help ease any worries at an already stressful time."
Here's six things you need to know if you are in the process of property purchases & sales.
1.Expect the process to slow down
The government has set out that home moves into occupied properties should only take place where contracts have already been exchanged and it has proved impossible for the parties involved to agree a deferral.
2.Exchange and completion
For those who haven't yet exchanged contracts, you are still able to continue with your transaction and should use this time to work with a conveyancer to progress the transaction and read through the documents involved in moving home.
For those who have exchanged contracts, have a two-step process to delay the move until the end of the current stay-at-home period, with the ability to extend that timescale if government restrictions are extended.
Every case should be treated on an individual basis and any clauses or processes should be amended to individual needs. Once all parties have agreed to a deferred completion date, then a written agreement can be drawn up to vary the contract. To avoid contamination, parties won't need to sign a physical document, but an e-signature will be needed to authorise this deferral. This clause should state that once restrictions end, there will be a period of time agreed before you move to enable everyone to get ready. Ensure the timescale will give enough time to sort removals and arrange everything, as there will be a real demand for these services
Where deferral cannot take place, then completions will go ahead for critical moves.
3.Removal companies
For critical moves, it is unlikely that any removal companies will be operating due to the new government guidelines, so people must safely move themselves and ensure social distancing and Public Health England advice is adhered to.
4.How to stay safe during a move
If your move is critical and you move during restrictions, it is important to stay safe and only do so if the property is empty. The advice from Public Health England says that you must not endanger yourself or others during a move and should complete a deep clean of a property if you are moving into a new home and ensure any governmental advice on decontamination is followed.
5.Preparation is key
It can feel daunting to pursue a move at the current time, but even if you aren't ready to move right now, conveyancing experts can be working in the background to get everything ready for a future physical move, so it's always a good time to start planning and paving the way for your future, whilst you have lots of free time on your hands.
6.Communication will not stop
It's possible to carry on the conveyancing process - we are still working, banks are still working and a lot of client communication and cases can be handled through remote working, either on the phone or through Skype and Zoom to keep the ball rolling and to ensure a professional and seamless service is delivered.
For further advice or to get the ball rolling for future sales and purchases contact jharley@jmp-solicitors.com.