Port Loop
Development Price Offer New
SHARED OWNERSHIP, from £175,000 for 50%
House Description
A new 43 acre waterside neighbourhood, Port Loop is a large-scale regeneration project, located just a 15 minute walk along the canal from Birmingham's city centre. When complete, Port Loop will deliver more than 1,150 new homes, as well as a community hub, commercial office space and communal gardens. The first of multiple parks has already been delivered, as has a new leisure centre and swimming pool; giving new homeowners plenty to enjoy on their doorstep. 
The second phase of homes is now available at Port Loop and offers purchasers the opportunity to configure their own internal layouts. Being modular homes, the Town Houses at Port Loop are built offsite using modern methods of construction. Rather than being designed as two, three or four bedroom homes, purchasers are asked how much space they need; either 1,000 sq ft over two storeys or 1,500 sq ft over three storeys. Then, they decide if they prefer garden living, with their kitchen and living space on the ground floor, or loft living with their kitchen located on the top floor to take advantage of the elevated views and pitched ceilings. 
Four-bedroom home: Full Value £350,000: Minimum share 50% Cost of share £175,000: 5% deposit £8,750: Mortgage on share £832: Rent on remainder £401: Total £1,233

These figures are a guideline only, additional costs may be incurred. 
Port Loop is being delivered by developers Urban Splash, Places for People, alongside the charity, Canal & River Trust, and Birmingham City Council. For more information call 0121 752 1111 or visit port-loop.com.  
 
Full Value: £350,000 Minimum Share: 50% Cost of Share: £175,000 5% deposit: £8,750 Mortgage on Share: £832 Rent on remainder: £401
Property Gallery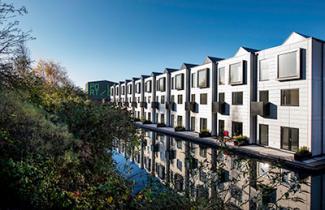 Development Address
21 Rotton Park Street, Birmingham, B16 0AE
Development Region
Birmingham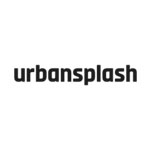 Rent on Remaining Share **P/M
£401
Please note
These figures are a guideline only, additional costs may be incurred.