A new YouGov survey, commissioned by housing association Aster Group, found that the government is falling short at educating people about shared ownership.
The study of more than 200 shared ownership homeowners in the UK discovered that only 14% had received information from the UK government website on the scheme.
Consequently, the report discovered a lack of awareness and understanding among respondents about how it works and the options available.
More than half (52%) didn't know that they could move from their existing home into another shared ownership property. Only 10% had successfully grown their equity stakes and just over a quarter (27%) knew they could move into another shared ownership property – yet didn't know the process for doing this. 
When asked what would make the process easier, 40% of those who had staircased said lower or no stamp duty on the higher ownership thresholds. A further 25% said a simpler mortgage application and 25% said a better understanding of staircasing.*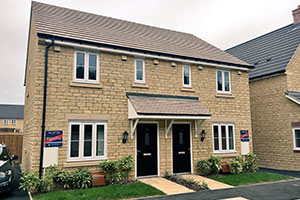 As well as government, the report discovered areas where the housing sector could also be doing more. Although less than a fifth of respondents found it difficult to get a mortgage for a shared ownership property, issues with complexity and communication around how the process works were found to be creating barriers.
Most (62%) respondents said they were likely to recommend shared ownership to a friend or family member. But of those who wouldn't, 59% said they found housing associations difficult to deal with and just under half (49%) said there were unexpected fees associated with buying and living in a shared ownership home.
Bjorn Howard, Group CEO of Aster, said: "There is an outdated view of shared ownership that it is simply a stepping stone to buying a house outright. While that is a route many will take, and one that still needs more backing, it is wrong to simply view shared ownership as a kind of housing limbo. It offers people long-term security, a meaningful equity stake in the property market and the flexibility to make housing choices to suit their lifestyles.
"Those in shared ownership properties can improve them, to add value, or move to different ones – upsizing, downsizing or relocating just as any homeowner would. The fact that more than half of those in shared ownership today didn't know this underlines the demand for more education from the housing industry, government and housing associations." 
Amy Nettleton, assistant director – sales and marketing at Aster, added: "Shared ownership has moved on considerably from the model that existed 10 years ago. Both the government and the housing sector need to up their games and do more to communicate how the scheme has evolved to be fundamentally better now than it was in the past.
"Our research has shown that there is still a lack of clarity around how shared ownership works and how buyers can get the most out of it. Part of this challenge is that the model differs from housing association to housing association. What's needed is a unified approach that is led by the government and bought into by the sector." 
Aster, which owns and manages 30,000 homes across the south of England, currently has 2,249 shared ownership properties in its portfolio. It aims for shared ownership to represent a third of its 11,800-home development pipeline.
The full Another Way Part Two: Helping Shared Ownership Thrive report will be available here.
Aster Group supplies a wide range of housing options in response to the housing crisis, working towards its vision of ensuring everyone has a home. The not-for-dividend business was established in 1990 and has over £1.6billion worth of assets.  Aster plans to develop more than 11,800 homes over the next seven years. The group reinvests profits from open market sale and shared ownership to support the development of affordable homes. It owns and maintains over 30,000 homes, provides services to  approximately 90,000 customers and employs 1,300 people. Aster Group's corporate social responsibility commitments set out the additional work the business chooses to do. For more information, visit www.aster.co.uk.
For more information on Aster's shared ownership properties, see www.aster.co.uk or follow on Facebook: @AsterGroupUK and Twitter: @AsterGroupUK
*Based on 8 responses from 20 completes that had 'staircased'. All figures, unless otherwise stated, are from YouGov Plc.  Total sample size was 205 adults who part-own their home through a shared ownership scheme. Fieldwork was undertaken between 4th - 10thSeptember 2018.  The survey was carried out online.
Related articles: